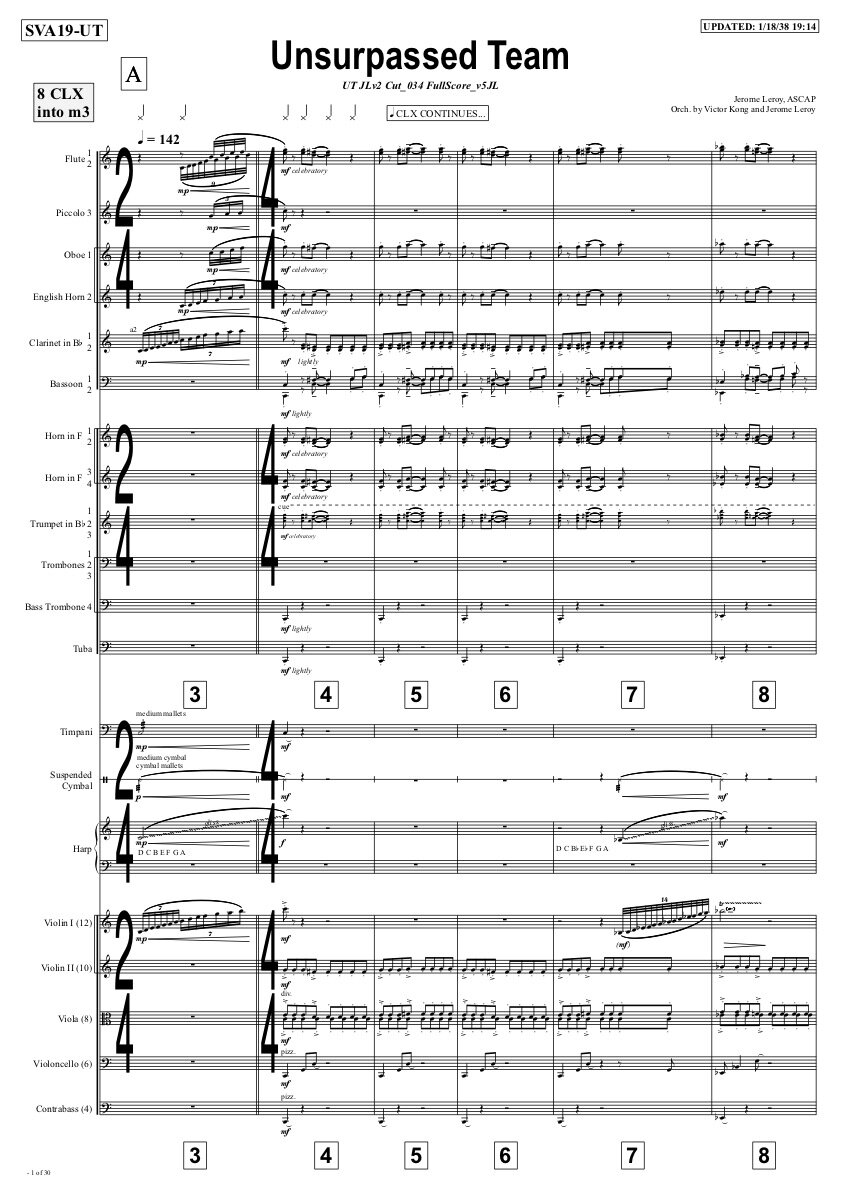 'Unsurpassed Team' is a short animated film created at the School of Visual Arts in New York by senior students Michael Davin, Ruxin Liang and Changjiang "Harry" Wang.
Featuring high flying acrobatics sequences in expansive sets sprinkled with powerful magic spells, this 6-minute long film is a feast for the eyes and ears.
The visual look is inspired by fan favorites such as Little Witch Academia and the Harry Potter saga, and the need for an orchestra to accompany the film felt matter-of-course to the three directors, who brought in composer Jerome Leroy specifically for his experience writing orchestral scores.
As is typical for the composer, the massive orchestral score was first fully mocked up in Logic Pro X for preview and approval by the filmmakers.