Brother (Original Soundtrack)
Brother is a 2012 animation short film produced and directed by Sari Rodrig. It won, amongst many awards, Best Short Film at the Cannes Film Festival under the American Pavilion Emerging Filmmaker Showcase, Best Micro-short at the SoCal Film Festival, and a 2013 College Television Awards in the Animated Short category.
The score to Sari Rodrig's "Brother" was written in early 2011. An animated film which took two years to create, "Brother" is Sari's graduation thesis at the School of Visual Arts. The score was constructed to shadow the main character's loneliness and mechanical appearance, hence the use of metallic struck instruments such as live piano, bells, hang drums, celeste, etc. The music takes us through Brother's journey of acceptance and self-discovery, and also features live violin, cello, harp and woodwinds.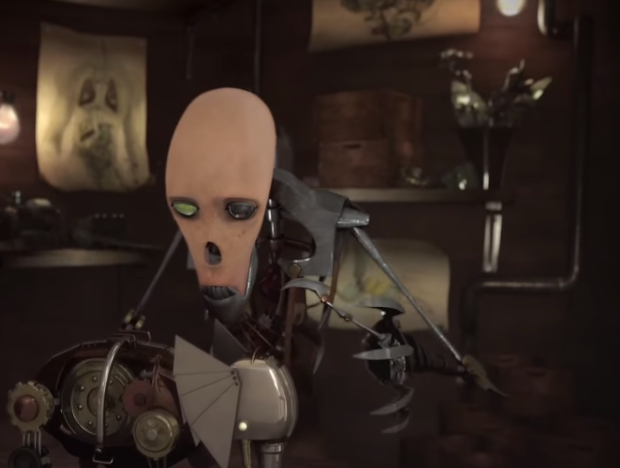 Composed, Orchestrated, and Produced by Jerome Leroy
Score recorded at Matt-Man Music, Woodland Hills, CA; Robert Irving Studios, Woodland Hills, CA; and other locations in Studio City, CA and Paris, France
Score Mixed by Matt Ward
Mixed at Catasonics Studios, Echo Park, CA
Mastered by Patricia Sullivan, Bernie Grundman Mastering, Hollywood
Album Cover Art by Sari Rodrig
Acknowledgments
Thanks to Perrine; Sari and Lori; John McIntosh, Jimmy Calhoun, and the Computer Art Department staff at the School of Visual Arts in New York; William Ross, Caroline Campbell, Anne-Elisabeth Leroy, Robert Irving, Matt Ward, Pat Sullivan, and James Jamail.