A Better Place (Original Motion Picture Soundtrack)
A Better Place: From Pain to Redemption
Liner notes by Tim Greiving
In Dennis Ho's directorial debut, A Better Place, a young man named Jeremy comes of age in a corrupt and hostile town, where his secret—a condition in which the pain inflicted on him is transferred to the loved ones of the inflictor—slowly comes to light. "I am a boomerang for bad things," Jeremy explains.
Because the film details the mystery behind the character and his unique circumstance, composer Jerome Leroy thought about looking at the film in a way similar to an origin story. "You discover him as you go," says Leroy. "So the idea, musically, was to develop that throughout the whole movie. We wanted the end to make sense without it being obvious."
Leroy blended the ambient textures of synthetic elements with the warmth of acoustic instruments (including dulcimer, harp, guitar and strings) for a sparse, anguished score that develops and patiently reveals itself along with Jeremy. The score is anchored in a sympathetic main theme, coiling like a trail of smoke on solo oboe. "There's almost a nostalgia about it, but also kind of an edge," explains Leroy. "It's not a 'flawless' sound, yet there is a noble and emotional quality to the oboe that worked great here."
From its wispy, timid introduction in the film's "Opening Titles," the theme gradually reveals itself throughout the score—ultimately carried to grand, liberating heights by the whole orchestra in "The Final Beating." Leroy credits Ho for the way the theme blossomed and took on a bigger life; he didn't initially give it the same evolution, but the director encouraged him to make it something that would gradually and magnificently bloom. "There were actually a couple instances where I had the theme developed early on in the film," says Leroy, "and Dennis thought it was too soon. He really understands pacing, and how not to give it away too quickly."
Although the film deals with the paranormal, it's fundamentally about Jeremy as a human being, navigating the hardships life deals him—so the more fantastic elements had to be handled delicately. "We had to figure out a way so that the music is not too synthetic, not too otherworldly," says Leroy of the corresponding orchestration. "Those textures and those sounds had to feel warm and emotional." Although Jeremy's condition is anything but normal, Ho was much more interested in the drama of his response to it. The film gives more gravity to character development than to science fiction, and it inspired Leroy to write a musical narrative, steeped in mystery, that journeys from pain to redemption—from darkness to a better place.
— Tim Greiving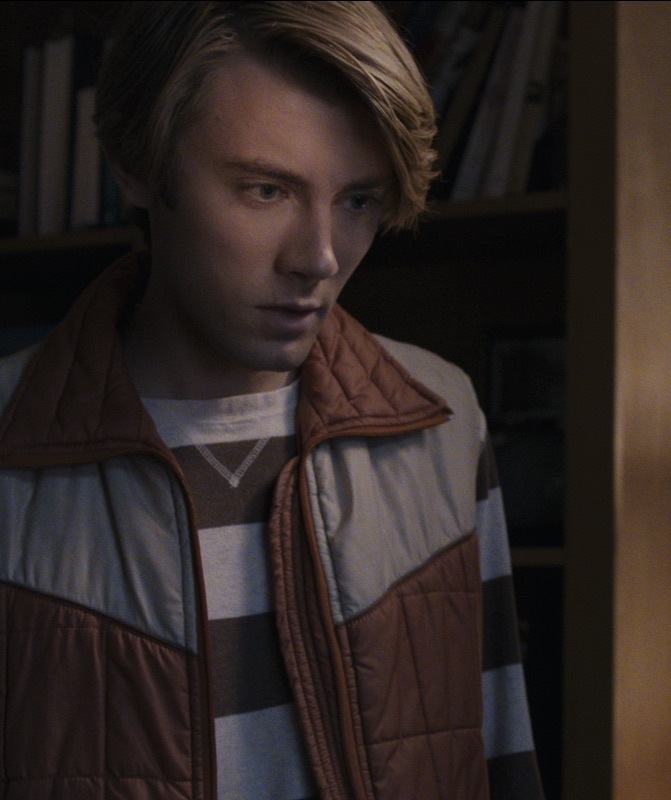 Music Composed, Orchestrated, and Produced by Jerome Leroy
Strings performed by The Macedonian Radio Symphonic Orchestra, F.A.M.E.'S. Project, Skopje (Macedonia)
Conductor
Oleg Kondratenko
Recording Engineer
Giorgi Hristovski
Pro Tools Engineer
Boban Apostolov
Stage Managers
Riste Trajkovski, Evtim Ristov
Score Mixed by Matt Ward
Mixed at Momentum RLP Studios, Santa Monica, CA
Assistants to Composer
Fabio Marks, Carl Schroeder
Executive Music Producer
William Ross
Score Produced by Jerome Leroy
Mastered by Patricia Sullivan, Bernie Grundman Mastering, Hollywood
Album Art Direction by Javier Burgos
Acknowledgments
Thanks to Perrine and Joachim; Dennis Ho, Kassi Crews, Deanna Shapiro, and everyone at Digital Jungle Pictures; Sarah Kovacs at Kraft-Engel Management; Oleg Kondratenko and Laurent Koppitz; my trusted partners in crime Alex Kovacs and Matt Ward; Claude Guecia and the team at Advanced Audio Rentals; Fabio Marks and Carl Schroeder; and, of course, William Ross for his trust and guidance.